The Bank Bar and Restaurant opened in May 2003 and is located on College Green in the heart of Dublin.
This site has been occupied since Viking times, as we are located in the oldest region of the city in close proximity to the viking Parliament or Thingmount. In the 17th and 18th centuries the area grew to even greater importance following the construction of Trinity College and later the Irish House of Parliament (Grattan's Parliament) across the way on College Green.
In July 2nd of 1892 the Belfast Bank acquired this property from the British Mutual. The construction project that followed – a symbol of grandiose Victorian splendour – took two years to complete, costing in excess of £8,000.
The exterior is Franco-Scottish in inspiration and is unique in that it is one of Dublin's rare examples of Scottish sandstone. The interior, which was once the main banking hall, is a stunning example of merchant power and patronage displaying an extraordinary ornate setting, stained glass ceiling, mosaic tiled floors and spectacular hand carved plasterwork and cornicing.
If you ramble downstairs to the nether regions you will find the vaults. Look at our Chatwood safes, now retained as a museum-type feature.
Our goal is to serve a seasonally changing, farm-to-table menu while providing genuine, consistent and exceptional service in an up-scale yet relaxed atmosphere. We strive to source local produce. Our menu utilizes the freshest local ingredients where possible, blending a perfect combination of historic charm and contemporary Irish cuisine. The main banking hall is a sight to be seen with original glass ceilings, it is perfect for a specialty cocktail or quick bite, while our intimate mezzanine level offers casual elegance. The Bank welcomes patrons with craft cocktails and an opulent decor, from original banking vaults to 15 foot marble columns and carved plaster ceilings.
Jekaterina C
8 months ago
Absolutely amazing experience! 🦪🥩🐟 We enjoyed the atmosphere and interior here.. You can find something interesting in every corner of the dining room. This place really exceeded expectations. Everything was full of flavor and surprised us in the best way possible. All the food was just perfect and absolutely delicious. Portions were generous. The wait staff are fast and very friendly. Will surely recommend to anyone I know will be going to Dublin.
Kitty K.
10 months ago
What a stunning restaurant when I walked in! I did not really reading much of its history, but it is very unique and beautiful definitely a place worth to visit. Everything is perfect for me - the atmosphere, the food (apple berry crumbles pie with vanilla ice cream is so delicious!) and the drinks! Totally worth the dining experience even just grab a drink and sit at the bar with your friends! Love to come back again if I'll visit Dublin next time 🙂
Michele Brini
11 months ago
Wow for this please five stars are not enough. I was alone and I sit next to the bar talking a bit with the barman and he was really kind and nice to offer me exactly what I needed and the food that I heard was really really delicious. Prices were OK and the location is amazing. This arches that you can see gives you that old atmosphere like in old centuries! I would love to come back and stay with friends or for a first tinder match
Expansive yet intimate, with oversized floor-to-ceiling columns right on College Green, The Bank Bar's subtle play of modern and period design embodies casual elegance.
Featuring bespoke seasonal cocktails and light bites, the Bank Bar is a new kind of gathering place for guests and locals alike.
Our barmen utilise the freshest ingredients to expertly prepare each drink while delivering a unique experience with exemplary service.
Breakfast
10.30am - 12pm
Monday - Saturday
Sunday 11am - 12pm
Lunch
12pm - 4pm
Monday - Friday
Brunch
12pm - 4pm
Saturday and Sunday
Dinner
4pm - 10pm
Monday - Sunday
Please note we only take dining reservations.
Any 'drinks table' requests are a walk in service only.
Please note a valid credit card may be required to complete certain bookings. Please read the terms and conditions before completing any booking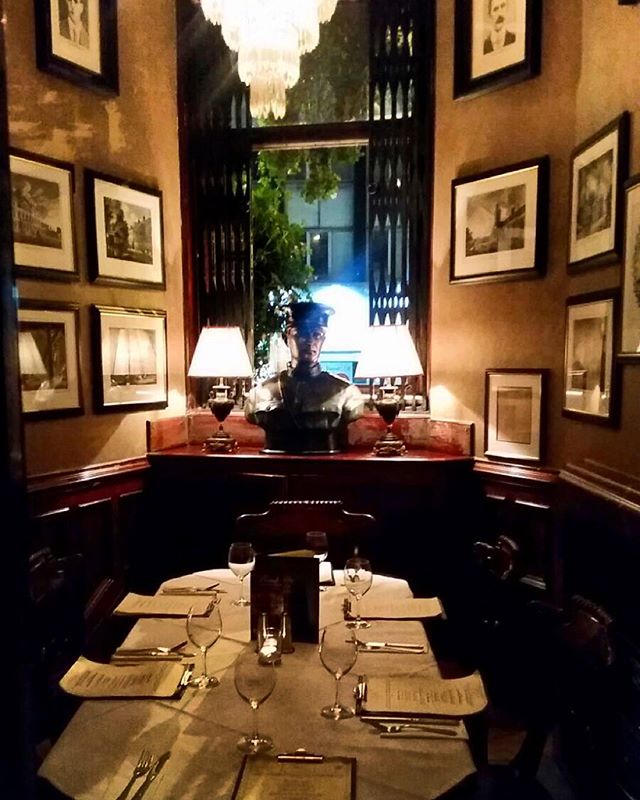 This a private room that holds from 5 - 8 people for dining. It boasts an old night safe dating back to the early 1900s and also original Malton pictures of Dublin decorating the room. It is perfect for a business lunch or special get together in the evening.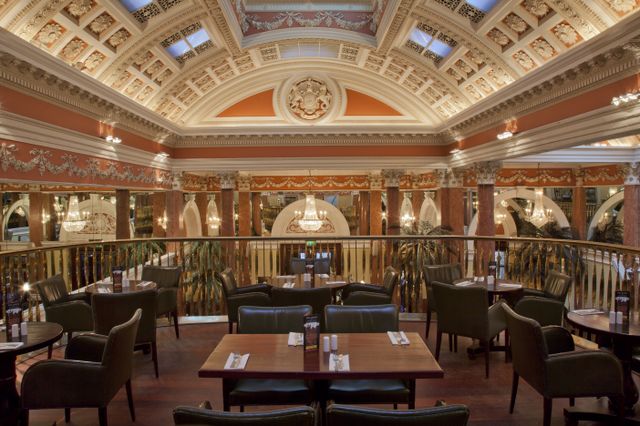 The Mezzanine Level is the primary dining space with views over looking the main bar.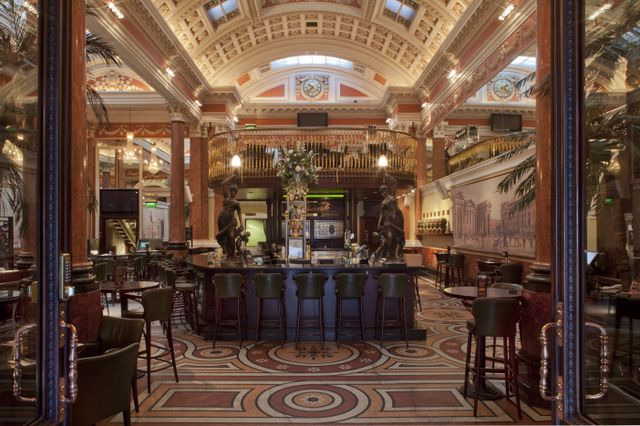 The main bar area is perfect for a casual get together with friends or a corporate finger food function. Areas can be booked for finger food or dining.
For groups over 6 please use this form
Perfect for friends, family, clients and colleagues - vouchers are redeemable for brunch, lunch, dinner or just drinks.
Simply select the value desired and upon payment your voucher will be emailed to you.
Buy a Voucher
If you are interested in buying a voucher. Please fill out our form below and a member of staff will contact you as soon as possible.